From the outside in I looked successful.  I was living the American dream.  I had a beautiful wife and two amazing children. I was making six figures living in an exquisite home in the suburbs of Orlando.  I had everything in my life that said I should be happy, peaceful and fulfilled.
My truth was I felt trapped living in quiet desperation. The Ken and Barbie marriage was a facade. We were miserable together living separate lives. My eighteen year marriage eventually ended in a heart-breaking divorce. 
The six-figure job I was going to every day left me unfulfilled and passionless. I checked the box for seventeen years in a state of smoldering discontent.  I left the pharmaceutical industry over five years ago to create the life of my dreams.
Getting Back to My True Nature
It's been a journey of getting back to my true nature of peace, joy, freedom and happiness. It's the story of the prodigal son coming back home.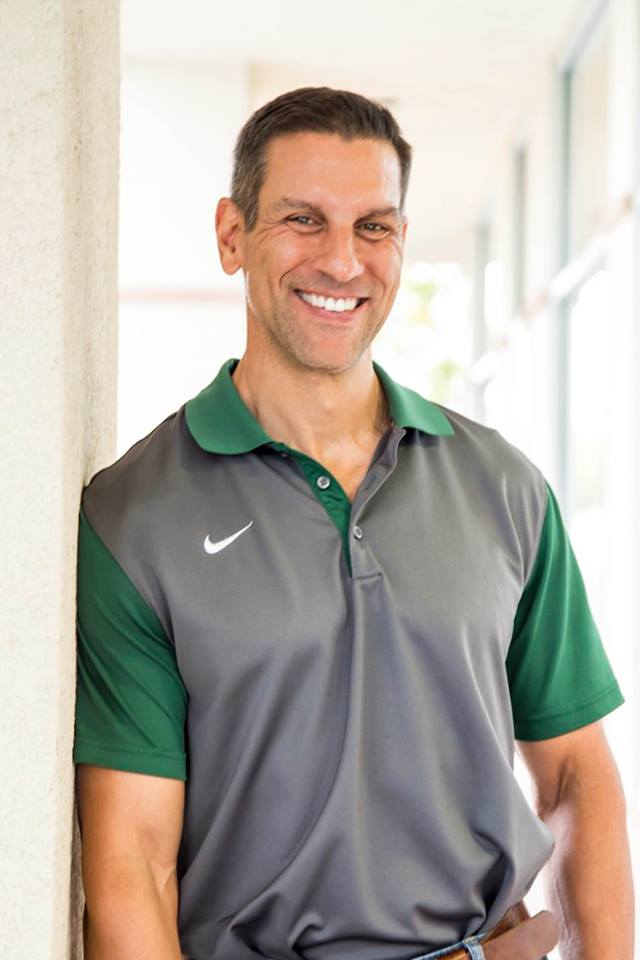 "The master travels all day without leaving home." -Lao Tzu
I am learning that all of my travels over the past several years are bringing me back home to the truth of who I am.
I realize now that my true power comes from integrating Spirit, mind and body. This is what I call being a Spiritual Warrior. This is the pathless path towards living a life of unlimited freedom.  
Stop Doing Start Being
When I stopped doing and started being is when things started to shift for me. When I stopped resisting and started allowing life to unfold naturally is when I discovered peace. When I stopped seeking and allowed the Universe to speak in silence to me is when I uncovered the wisdom that was always there. 
Being true to my soul allows me to be radically free to be me. I am passionate about health and fitness, adopting a vegan lifestyle several years ago. I recently started to cultivate my artist within playing the saxophone again after almost forty years of denying the musician in me. I write poetry daily that makes my heart full.
Finding Strength in Imperfection
I have intentionally chosen to live my life fully alive. I am finding strength and beauty in imperfection. 
"Every man dies, not every man really lives." -William Wallace
That is the sad truth. 
My work as an inner transformation coach helps men come alive again.  I love to help men uncover the Spiritual Warrior that is already in them.  Most men drone on in quiet desperation turning to substances, relationships, objects and external circumstances to find peace and happiness.
Go Within to Find Lasting Peace and Happiness
I have learned the hard way that peace and happiness is never found out there. Lasting peace and happiness can only be found by going within. 
Through silence and stillness my inner peace grows daily. There is no magic pill that will bring us inner peace nor is there anything outside of us that can ever bring us true joy and happiness. It can only be found by realizing the truth of our being.  We are happiness. We are peace.
That is the discovery that was right under my nose the whole time.  Simple and profound.  That is the way life is meant to be. Simple and profound with new discoveries every single day living in child-like awe and wonder.
I would like to invite you to go on this journey with me of doing deep inner work. I can't promise that it will always be easy, but I can guarantee that it will transform your life as it has transformed mine.
Troy Ismir, MS
Spiritual Warrior
Inner Transformation Coach
ACSM Certified Exercise Physiologist
TPI Level 2 Certified Golf Fitness Instructor
Holden Qi Gong Certified Teacher
Precision Nutrition Level 2 Nutrition Coach
SUBSCRIBE TO THE
REALIZE YOUR TRUE POWER
NEWSLETTER AND BLOG
Sign up with your first name & email address to get content that will help you realize your true power, integrating Spirit, mind and body, so you can live a life of unlimited freedom.